Give Me 15-30 Minutes a Day for 30 Days
and You'll Be a Direct Sales Rock Star! And, a Great Mom!
Jackie, just want to thank you for producing this really motivational Direct Sales Boot Camp. Got me moving! I'm still working on direct message content, personal story, product story, opportunity story. But at least I'm moving ahead. [Dug out my copy of StreetSmartScripts that's been languishing in my files.]

John Rollow, California
And, the best part, all of this is yours for less than your daily Starbucks Latte! $30 for lifetime access, or just $1 a day...
Do you ever wonder how some people do it? Is it luck? Or something else....
How is it that some people make it seem so easy, so effortless to succeed in Direct Sales?
And, yet, here you sit, on GO, with nothing really going on in your business.
What do they know that you don't know....
Here is how I sponsored 23 people in the slowest month of the year...
For several years, I struggled like most do in Direct Sales.
Sure, I had my company "training manual..."
I had a "script" for what I was supposed to say....
And, I had a big why....
But, still success eluded me.
It wasn't until I sat down and got my business totally organized; created systems for my own success; and developed a daily and weekly action plan that worked for me, and my life and schedule, that success was finally a reality...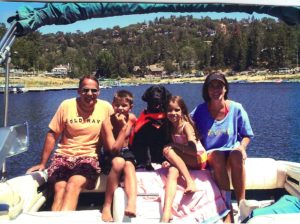 Once I did that, I had my BEST SPONSORING MONTH EVER, in July, when my children were out of school.
And, I did this on less than two hours a day, while waterskiing and relaxing with my family on our boat, paid for in cash, earned from my Direct Sales business!
I took some simple action steps to start the day, and when I came home after a day at the lake, I had new team partners, products sales and a business that was as smoking hot as those July days!
I want to help you do the same...
Jackie's bootcamp for direct sales is what I have been looking for! The series is so smart and well thought out. She touches on every important step to help us grow our business and make smart decisions. I love being part of the private facebook group. What a great inspirational group of people from all over. Jackie's series was a guiding force in which sparked creativity in me to write The Tale of the Princess and the Profits.  Looking forward to sharing this with my entire team. #EPIC #knowedgeispower

Jodi Binning
Introducing Direct Sales BootCamp
So, how did I do it? Was it difficult?
Is it hard to put together a system for success?
No, not when you know what really matters to create success in your business.
You must plan and prepare for it. And, when you create systems and a plan that will cut you free from the stress, worry and struggle of launching and keeping your business thriving while you handle all of the other aspects of your life.
I want to share that system with you.
Direct Sales BootCamp is a 30 day "BootCamp" to get the training, tools and support you need to shoot to the top, without losing your mind!
During the 30 day BootCamp, here's what you'll master:
Mindset, Fear and Procrastination

How to get your mindset straight, once and for all, and control the self deception that is really holding you back.
Success Language and Social Media Scripts

My EXACT scripts for sponsoring through Social Media, as well as other sources. We'll cover scripting and follow up conversations to create success!
Using the Tools of Social Media Effectively

How to put the powerful tools of social media to work for you (get that? To work for YOU, not the other way around!)
Getting the Family Onboard

Communication and Language skills to get your family and friends onboard with your business, even an unsupportive spouse. How to get your household set up for a successful home and business life; and how to put your family first, and still work your business!
Goals and Intentions

Do you know the difference? Set yourself up for success by getting clear on what you control, and what you don't control, and get control over elusive "Goal Setting."
Your Calendar and Scheduling

How would you feel about your business if you woke up each day, ready to go and knew exactly what to do and when? You'll have this mastered in 30 days or less…
Get "Stuff" Done

How to be productive each day and get the important things done each day. Putting together your system and the tools you need.
Private Accountability Group

Brainstorm with other goal oriented colleagues in your own private accountability group.
And More!!!

30 Days of Action Oriented training, emails and updates. And, you have lifetime access to the training, to review as much as needed…
And, the best part, all of this is yours for less than your daily Starbucks Latte! $30 for lifetime access, or just $1 a day...
What Other's Are Saying and Ah Ha Moments....
"I am loving this. I have learned/relearned so much about doing better in my business!!!! Need to get a bit of time to to write stuff out that I have been thinking about!  Already seeing results!"
Barbara S.
"This is just what I needed.  I'm excited and grateful for this experience."
Catherine B.
"I am excited to have found this. I am feeling stuck but so ready to take off. I have loved jackie's podcasts. Looking forward to seeing where we all are in 30 days."
Jodi B.
"LOVE your Success Language! Thanks Jackie."
Megan B.
"My takeaway was that it needed to get done, and quickly! I tend to overthink things, and so it was great that you told us not to do that!"
Suzanne S.
"I really love this bootcamp format."
Cindy C.
"Loved this. I have been searching for a way to come across more authentic. The ways I have been trained I have struggled with because it all seemed so creepy and intrusive. It just wasn't natural for me. I am going to put all of this in place asap. Thanks!"
Jodi B.
"Thanks for the info on hearing "no", too. I'm getting more comfortable with it and as I'm getting a few sparks of interest I notice the NOs don't bother me as much. I do analyze to see if there was anything I should do differently to learn from."
Kaylen C.
"I loved this homework. Now that I have organized everything, and have my tools and a system in place, it has freed up so much, especially mentally from the perspective of not knowing what I would do if someone actually said YES. I am now ready to tackle a daily business plan."
Lynette C.
"The segment on handling shutdowns and being clear on my own expectations was very helpful. It helped me see things in a new light and get a grasp on how to even share my business so there is less of a feeling of rejection."
Jason F.
And, the best part, all of this is yours for less than your daily Starbucks Latte! $30 for lifetime access, or just $1 a day...
Get Profit in Your PJs and My 25 Top Lead Source Guide Free Now
How I've sponsored almost 2,000 people who came to me…

We value your privacy and would never spam you